In 2017 the following article by David Barnet, appeared in The Independent newspaper. Readers of this Blog, who might have missed the article some two years ago can read it for themselves below. Apologies for a few minor tweaks to the original article, and for leaving out the advertising and other extraneous matter which only detracts from an interesting article. Read on:
The future of folklore is bright. It might not be all about fairies and goblins, but the art of story-telling and traditional legends is alive and the country's best-loved tales are rebooted for the 21st century.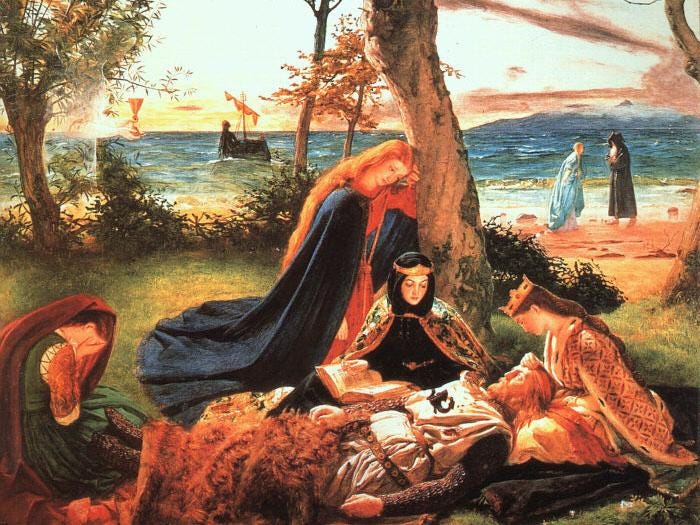 Gather round, children, for I tell you a story of things lost, or perhaps about to be. Bide a while as I stir the embers of our fire and gaze into its dancing flames, contemplating the old tales of our people. Folklore, myth and legend, the glue that holds the disparate tribes of these islands together, the narratives that pre-date written history, that try to make sense of the world at the same time as hinting at the other, at places and things that reside beyond the veil of night. About to be lost, all of it – Well, that's if Center Parcs is to be believed.
OK, that's enough. Turn the light on and unmute the TV. Center Parcs, did you say? The company that provides woodland lodge holidays for those of us who like the idea of getting back to nature but don't want to eschew heated swimming pools and well-Tarmaced paths? Indeed. Center Parcs has commissioned a study into what they call the future of British folklore, to mark the company's 30 years having sites at Sherwood Forest and Elvedon, Norfolk, places obviously redolent in the folk legends of Britain thanks of course to its associations with the mythical outlaw Robin Hood and Black Shuck etc.
The survey reveals that almost a quarter of those asked could not even name one story from folklore. While 80 per cent of respondents were familiar with Robin Hood, when presented with a list of other classic folklore tales and characters – the report mentions King Arthur, Jack the Giant Killer and the Loch Ness Monster among them – on average those questioned could only recognise two.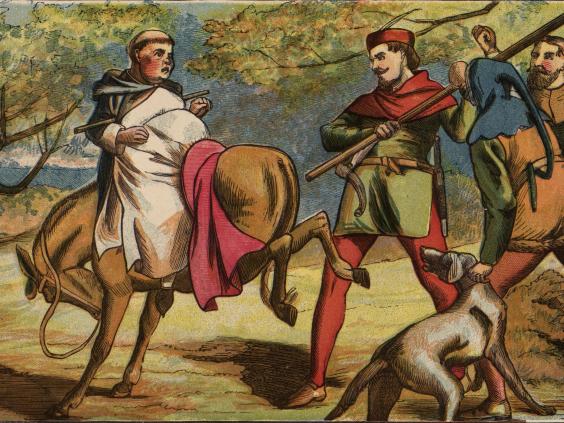 And despite two-thirds of respondents believing that traditional stories help fire children's imaginations, about the same number (64 per cent) said they had no intention of passing on folklore tales to their own children, and a fifth said they didn't really remember being told the stories in the first place.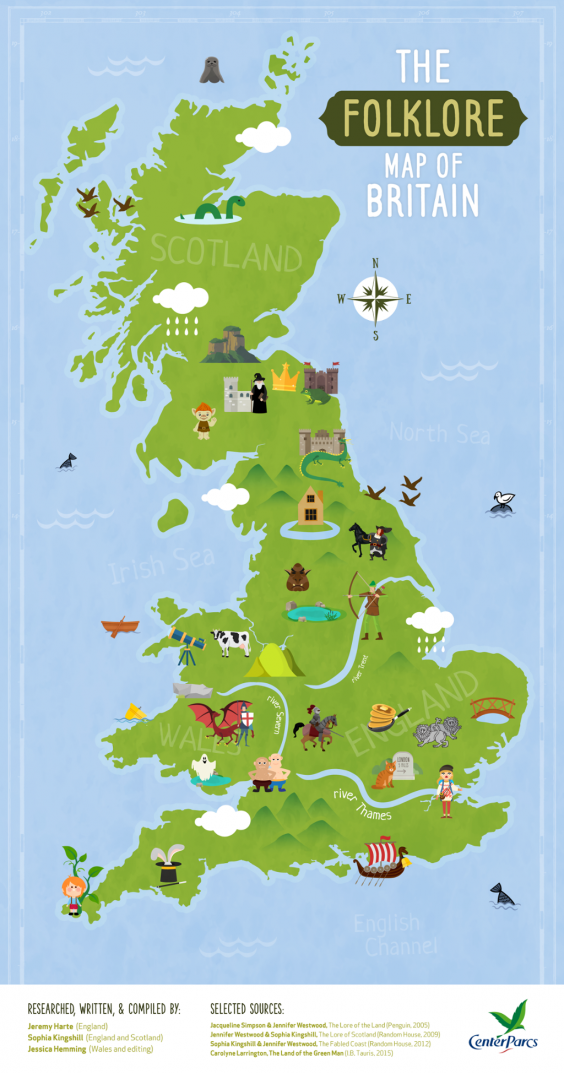 Of course, Center Parcs has a dog in this fight (this being about folklore, a spectral dog, of course; maybe even Norfolk's Black Shuck or Yorkshire's Gytrash), and wants to encourage special family time of sharing folklorish tales, and if that's at one of their parcs then all the better. And they've teamed up with the Folklore Society to create a map of the UK locating some of the country's best-loved tales.
Jeremy Harte, a committee member of The Folklore Society, said, "Countries aren't just made up of rocks and rivers. They're also made up of the stories we tell each other, about the places we know. There are stories about heroes and heroines like Robin Hood in Sherwood Forest and Lady Godiva in Coventry, tales of mermaids around the coasts, giant warriors on the mountains and hidden treasure in the earth. These tales give a special character to our homes, and poetry to our landscape.
"However, we've seen from this research that our rich folkloric tradition may be slipping through our fingers, which is deeply saddening and an issue we are passionate about tackling alongside Center Parcs. While there is a wealth of information about folklore on various tourist, council and heritage organisation sites, there clearly may be a decline in stories being passed from generation to generation in the traditional way. By curating this map, we hope to remind people of the fabled history in their local areas, and hope to see these stories re-told for generations to come."
But are we really in danger of losing the old tales? It almost goes without saying that children today have more distractions than ever before, and we are regularly told that not enough of us are reading to our children, thus losing that perfect bedtime opportunity to impart the classic stories, or variations of them.  But while the days of gathering around the hearth to share stories on a dark and stormy night might be long gone, folklore still seeps into our daily lives, and rather than technology killing off folklore, it's actually revitalising it. Go on to Twitter today and search the #FolkloreThursday hashtag and you'll find hundreds of posts from people sharing old stories, photographs, drawings, local legends……. it's a hugely popular weekly event on the social network, with an international reach.
Dee Dee Chainey is one of the co-founders of #FolkloreThursday, and she says: "What we've actually seen is a massive increase in interest in folklore over the last two years since it began. I'm amazed to say that we still find the hashtag trending most weeks, testament to its popularity, and we now have a community of almost 16,000 people – and these are just the ones on Twitter.
"There are many more on Facebook, and others who don't use social media at all that we've been able to reach out to through our newsletter and website, which serves as an online folklore magazine with contributors ranging from local community folklore groups, museums, and best-selling writers and artists from around the UK and the world.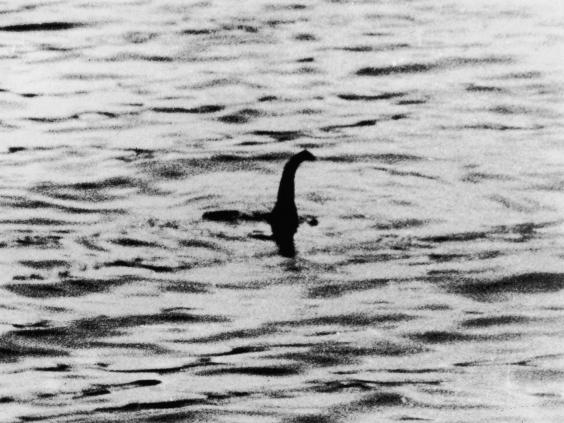 "Each Thursday, people come together to explore folklore and tales from their own communities on #FolkloreThursday, as well as learn about traditions from all over the world. We've been hugely excited to see people spending all week researching folklore from around Britain as well as globally, and asking their parents and grandparents about their old traditions, just so they can come on Twitter that week and share them. It's been lovely to see people from the global community engaging with us, too – we've now got people coming on from the US, India, Japan, South America and the Arabian Gulf, all sharing their folklore, and listening to stories and traditions from the UK, which is where #FolkloreThursday started – it's now a global thing".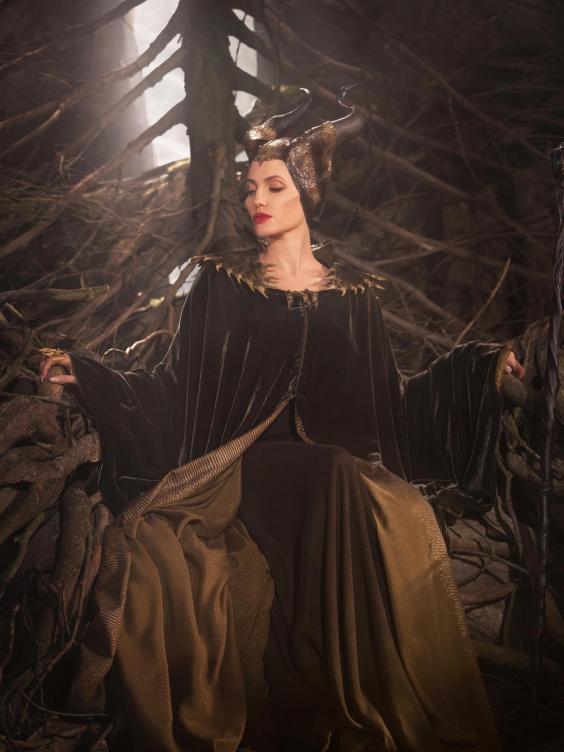 "It's great to see everyone coming together to share centuries of stories, and a wealth of tradition, and using it to create a really exciting conversation, that has no boundaries, and easily transcends differences and division, to really bring people together, and show us how we're all so similar, and yet so wonderfully different at the same time. And, we shouldn't worry about our children missing out on the classic stories; they get them, but just in different forms. Chainey says, "While watching out for fairies in the barrows of the land might be a thing of the past, almost all of us have heard of Sleeping Beauty's endless sleep, a story that was revamped and told from the side of the villain in the film Maleficent with Angelina Jolie."
"While Disney has been accused of 'prettifying' fairy tales, we've all seen parades of little girls dressed as Belle from Beauty and the Beast, which teaches about inner beauty. The popularity of more obscure folklore is also rife: we only need to think of Frozen, inspired by 'The Snow Queen', Tangled, which modernises and reinterprets 'Rapunzel' or Moana, which touches on folklore from Polynesia. People are flocking to cinemas with their children to watch these versions of time-old tales."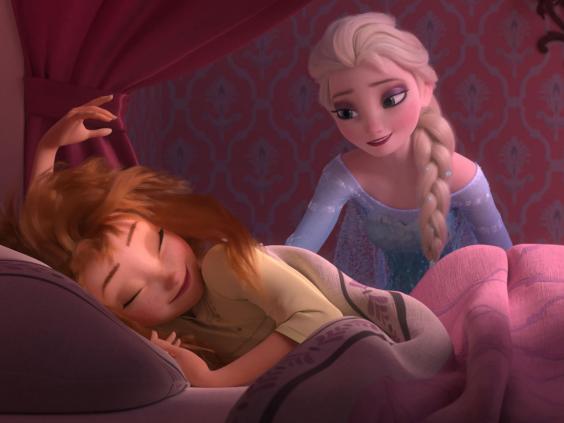 Literature still mines myths, legends and fairy tales; from Angela Carter to Philip Pullman, from Joanne Harris to Neil Gaiman – both of who have recently retold Norse myths, for example. Chainey also cites authors Carrie Ann Noble and Jackie Morris, and adds: "They are more popular than ever, and they're using folklore to explore contemporary issues like the plight of refugees in their work. Storytelling, too, is far from a dying art, and people are clamouring around to hear traditional tales from all over the world. Jan Blake is a fantastic teller of diverse stories, and she's seen huge success over recent years – the importance of folktales is not going unnoticed, evidenced by her TEDx talks on the power of telling traditional stories."
​Chainey has no beef with the Center Parcs research, and she and her co-founders of #FolkloreThursday do work closely with The Folklore Society. "It's excellent to see the traditional tales of Britain being brought to life with a folklore map of Britain, and the project from Center Parcs and The Folklore Society is admirable, and certainly something that many people will really enjoy engaging with," she says. But she takes issue with the prophecies of doom for folklore, and certainly thinks there's life in the old black dog yet.
"These stories are still relevant, as by listening and retelling them we explore social norms, and through engaging with them, we form our own identities and work out where we stand in our communities; in essence, traditional tales help us reflect on what it means to be human," says Chainey. "By telling stories from our communities, and delving into the stories and traditions of other cultures, we can explore the similarities that run through the global community, and learn to appreciate the differences, and appreciate each person and community in all of their glorious humanity, each a melting pot of traditions, stories, and things that make them wonderfully unique.
"Folklore is not just something old and dead; it's not all about goblins and fairies, and certainly not restricted to the stories we tell. Folklore is very much alive, and stretches to the food we eat and customs we teach our own children: It's the food our grandparents taught us to make at the kitchen table that we now pass on, it's the songs and games our children learn from their friends in the school yard, it's the little traditions each family observes at their festivals – whether that's kissing under the mistletoe, or having something old, new, borrowed and blue at a wedding."
THE END
Source:
https://www.independent.co.uk/news/long_reads/folklore-traditional-tales-benefiting-from-modern-culture-a7837456.html
NOTICE: 'Norfolk Tales, Myths & More!' is a 'non-commercial' Site which publishes only informative and/or educational items in the hope of broadening an appreciation of the history and heritage of the wonderful County of Norfolk. In pursuing this aim, we endeavour, where necessary, to obtain permission to use another owner's material, as well as our own. However, for various reasons, (i.e. identification of, and means of communicating with such owners), contact can sometimes be difficult or impossible to established. NTM&M never attempts to claim ownership of such material; ensuring at all times that any known and appropriate 'credits' and 'links' back to our sources are always given in our articles. No violation of any copyright or trademark material is intentional.